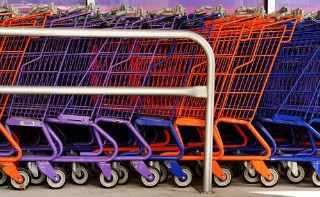 MORE WAYS TO SAVE WHEN TRAVELING
One of my favorite sites for finding that ideal location when traveling is Airbnb.  Airbnb hooks you up with locals who are renting out their homes to travelers.  These homes could be condos, apartments, houses or even simply a room.  The bonus is the prices are right, the places belong to locals, and you are in the thick of things rather than in a hotel.  It is terrifically easy to navigate.  Another bonus, you can even rent your own place or rooms via Airbnb. 


SIMPLE TIPS WITH PETROLEUM JELLY
Okay, the fact is even if it is petroleum jelly many of us just call it Vaseline.  It can be a money saver.  Here's a couple of tips.
-To make candle wax cleanup easier, lightly rub petroleum jelly inside the candle holder.
-Get a clean looking at home manicure by dabbing a light layer of the jelly around your fingernails before polishing.  Excess will wipe away cleanly.
-A light layer of the jelly around the mouth of the polish bottle will also make it a breeze to open.
-If your door has a squeak, apply a little jelly to silence it.
-Remove water stains from wood tables by applying the jelly to the stain and let it set over night.  Buff the stain out in the morning.   


FREE EBOOKS (Remember that these were free at the time of my posting.  Prices can change.  Please confirm the price before you confirm your order).


Alone: Finding Connection in a Lonely World by Andy Braner (AMAZON)
The Prayers of Agnes Sparrow: A Novel of Bright's Pond by Joyce Magnin (AMAZON) (BARNES & NOBLE) (CHRISTIANBOOK.COM)


In the Company of Secrets (Postcards from Pullman Book 1) by Judith Miller (AMAZON) (BARNES & NOBLE) (CHRISTIANBOOK.COM)
GROCERIES


SAFEWAY
Sweet Strawberries 1lb container 99 cents each
ALBERTSONS
Fresh  Whole Frying Chicken or Jumbo Pack Leg Quarters 88 cents lb (limit 2)


FRY'S
Pork Loin Back Ribs or St. Louis Style Spareribs Previously Frozen Moist and Tender buy 1 get 2 free of Equal or Lesser Value (must be like items)
Comments
comments